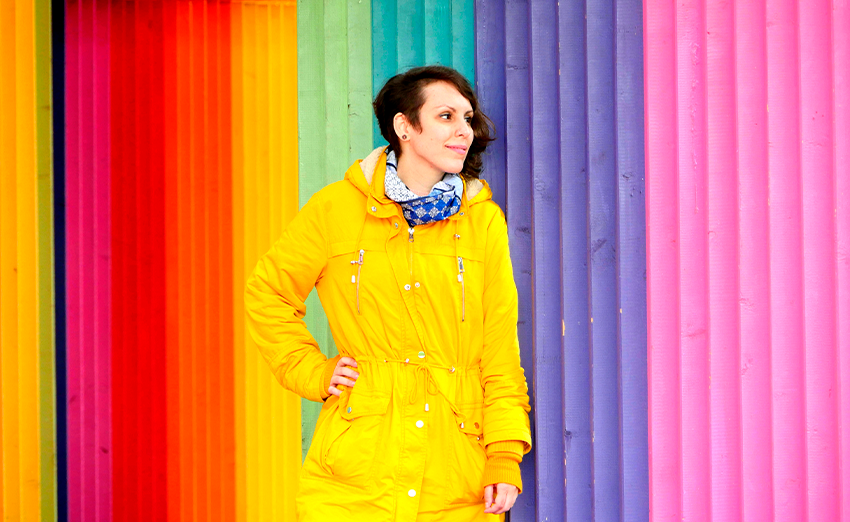 My name is Anna Anjos and I am an Italian-Brazilian Textile Designer, Illustrator and Art Director 

based in Hamburg, Germany.
Currently working as Illustrator at TCHIBO, Hamburg.
If you are a company/studio looking for a professional to develop a project, an art gallery interested to exhibit my work or if you would like to send me a message, please feel free to mail me.
EXPERTISE:
11 years of experience in successful projects for advertising, editorial, fashion, packaging, furniture, web, TV.
WHAT I DO:
Illustration for storyboards, animation, concept layouts, children's books, teaching material, magazines, advertising campaigns, packages.
Textile Design (creation and conception).
Graphic Design for books, magazines, visit cards, flyers, folders, catalogues. 

Techniques: Digital painting, collage, coloured pencil, acrylic, water-soluble wax pastel.
Softwares: Adobe Photoshop, Adobe Illustrator, Adobe InDesign, Adobe Premiere, Adobe Creative Cloud.
REQUEST A QUOTE 
➜
Meu nome é Anna Anjos, sou Designer Têxtil, Ilustradora e Diretora de Arte e moro em Hamburgo, Alemanha.
Atualmente trabalhando como Ilustradora na TCHIBO, Hamburgo.
Se você é uma empresa/estúdio em busca de um profissional para desenvolver algum projeto, uma galeria interessada em expor meu trabalho ou se gostaria de me enviar alguma mensagem não hesite em contactar.
EXPERTISE:
11 anos de experiência realizando projetos de sucesso para publicidade, editorial, moda, embalagem, mobiliário, web, TV.
O QUE FAÇO:
Ilustração para storyboards, animação, concept layouts, livros infantis, material didático, revistas, campanhas publicitárias, embalagens.
Design t
êxtil
(criação e concepção).
Design gráfico para livros, revistas, cartões de visita, flyers, folders, catálogos.

Técnicas: Colorização digital, colagem, lápis de cor, tinta acrílica, pastel aquarelável.
Softwares: Adobe Photoshop, Adobe Illustrator, Adobe InDesign, Adobe Premiere, Adobe Creative Cloud.
SOLICITE UM ORÇAMENTO 
➜
Mein Name ist Anna Anjos und ich bin eine Italienische-Brasilianische Textildesignerin, Illustratorin und Art Direktorin.
Ich lebe in Hamburg, Deutschland.
Ich arbeite als Illustratorin bei TCHIBO, Hamburg.
Falls Sie eine Firma/Studio sind auf der Suche nach einer Fachperson zur Ausführung eines Projektes, eine Galerie interessiert an der Austellung meiner Arbeit sind, oder wenn Sie mir einfach eine Nachricht schicken wollen, senden Sie mir eine Email.
EXPERTISEN:
11 Jahre Erfahrung in erfolgreichen Projekten für Werbung, Editorial, Mode, Verpackung, Möbel, Web, TV.
WAS MACHE ICH:
Illustration für Storyboards, Animationen, Konzeptlayouts, Kinderbücher, Lehrmaterial, Zeitschriften, Werbekampagnen, Pakete.
Textil Design (Kreation und Konzeption).
Grafikdesign für Bücher, Zeitschriften, Visitenkarten, Flyer, Mappen, Kataloge.

Techniken: Digitale Malerei, Collage, Buntstift, Acryl, Wasservermalbare Wachspastelle.
Softwares: Adobe Photoshop, Adobe Illustrator, Adobe InDesign, Adobe Premiere
, Adobe Creative Cloud.
EIN ANGEBOT ANFORDERN 
➜